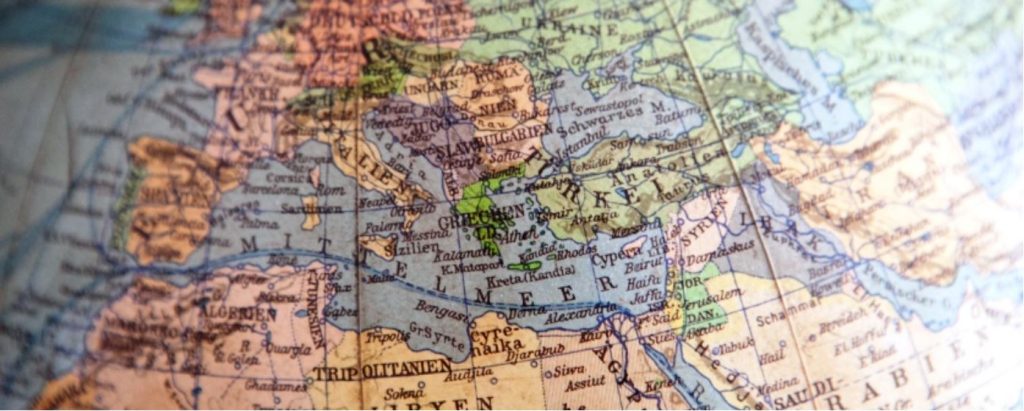 Staying abroad during your studies is always gainful. Mainz School of Music and Mainz University offer a broad variety of options to implement such a stay - whether you are interested in studying abroad, participating in a language course or doing an internship. The international office advises on the organization of a stay abroad and has a great information supply on aid programs, application procedures, destination countries and partner universities in store.
---
Requirements for applying:
 Enrollment in list of applicants of the partner university (and as the case may be one alternative university) at due time, including all required data
Submission of transcript of records to the ERASMUS coordinator (including the verification of the required register and the academic qualifications)
If required, applicants are asked to submit a letter of motivation or are invited to a selection interview
Plase note: In case there are more applicants than there are available partner university places, the selection will be made achievement-related. All previous academic Achievements are factored in.
Since music studies are largely comprised of private lessons, the final decision is made by the partner University - usually on the basis of an audio sample (CD or performance on site).
---
The current partner universities of Mainz School of Music within the context of the ERASMUS program:
Belgium:
Gent: Universiteit Gent
Namur: Institut Supérieur de Musique et de Pédagogie
Dänemark:
Kopenhagen: Det Kgl. Danske Musikkonservatorium
Finnland:
Helsinki: Taideyliopisto
Frankreich:
Dijon: Pole d'enseignement supérieur de la musique en Bourgogne
Italien:
Bologna: Conservatorio di Musica "Giovan Battista Martini"
Padua: Conservatorio di Musica 'Cesare Pollini' di Padova
Perugia: Conservatorio di Musica "F. Morlacchi" di Perugia
Pesaro: Conservatorio Statale di Musica "G. Rossini"
Piacenza: Conservatorio di Musica 'G. Nicolini' di Piacenza
Kroatien:
Zagreb: University of Zagreb: Academy of Music
Norwegen:
Oslo: Norges musikkhøgskole
Österreich:
Graz: Universität für Musik und darstellende Kunst
Wien: Universität für Musik und darstellende Kunst
Polen:
Krakau: Academy of Music (Akademia Muzyczna)
Breslau: Akademia Muzyczna im. Karóla Lipinskiego we Wroclawiu
Warschau: Akademia Muzyczna im. Fryderyka Chopina we Warszawie
Łódź: Akademia Muzyczna im. Grażyny i Kiejstuta Bacewiczów w Łodzi
Posen: Akademia Muzyczna im. I. J. Paderewskiego we Poznaniu
Schweden:
Stockholm: Royal College of Music (Kungliga Musikhögskolan, KMH)
Schweiz:
Bern: BFH Berner Fachhochschule
Slowenien:
Ljubljana: Univerza v Ljubljani
Spanien:
Castellón: Conservatorio Superior de Música Salvador Seguí de Castellón
Madrid: Real Conservatorio Superior de Música de Madrid
Sevilla: Conservatorio superior de Música "Manuel Castillo" de Sevilla
Türkei:
Istanbul: Yildiz Teknik Universitesi
Istanbul: Istanbul Teknik Üniversitesi
Ungarn:
Budapest: Liszt Ferenc Zenemüvészeti Egyetem Zeneakadémia Budapest
Györ: Széchenyi István Egyetem
Effective: June 2017