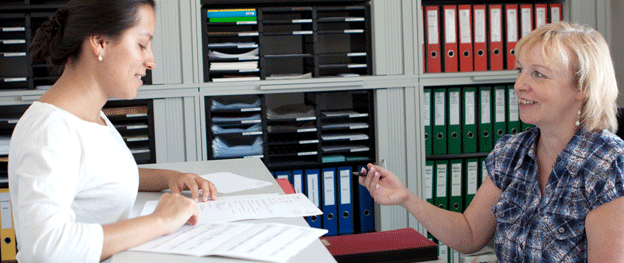 The Student Advising Office is the first point of contact for students who have questions on issues relating to their courses and examinations within the JGU School of Music.
Recognition of course and examination achievements obtained at other colleges or universities
Issuing of enrollment certificates
Application and registration questions
Aptitude test planning
Questions and problems relating to JOGUSTINE
Examination administration
Room allocation and administration
Organization of hours and group timetables
UnivIS data management
Administration of teaching assignments
Change of lecturer in the main subject
Contact
Dr. Carolin Lauer acts as subject manager and head of the Student Advising Office.
Birgit Wenkel, Cornelia Martin and Petra Hertel act as course and examination managers.