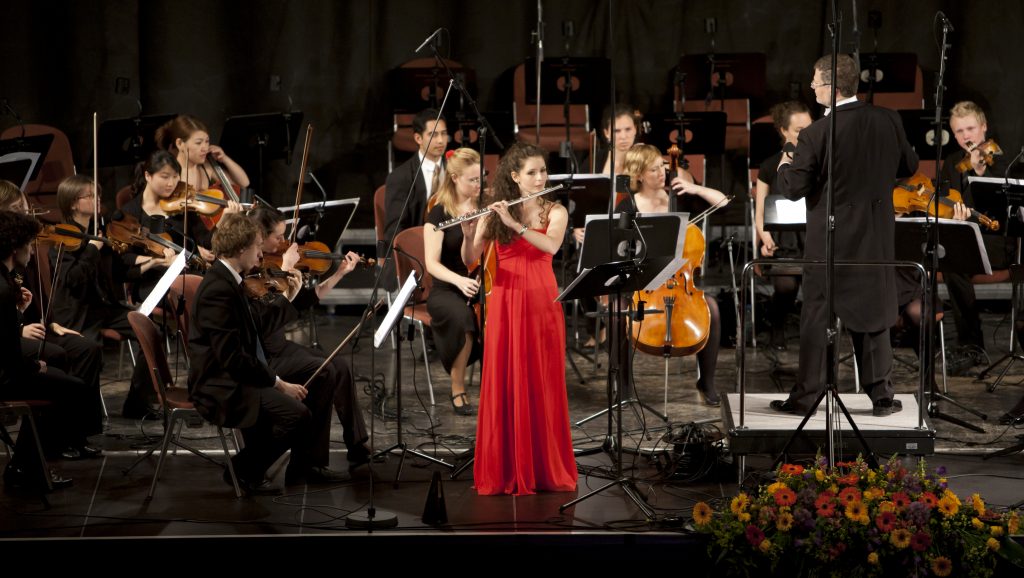 With more than 240 events per year the Mainz School of Music is one of the great eventmanager of the region Rhein-Main. The students have the possibility to perform with the orchestra or in chamber music ensembles, in jazz concerts, with opera projets or in other concerts.
We will be pleased to welcome you!
Normaly the entry is free and you don't need a reservation.
For some events you have to regist, but also without costs. Then there is written the button "Anmeldung".
For some concerts that are not placed in the music school of mainz, sometimes you have to buy a ticket - in that case, we advice you of that possibility.