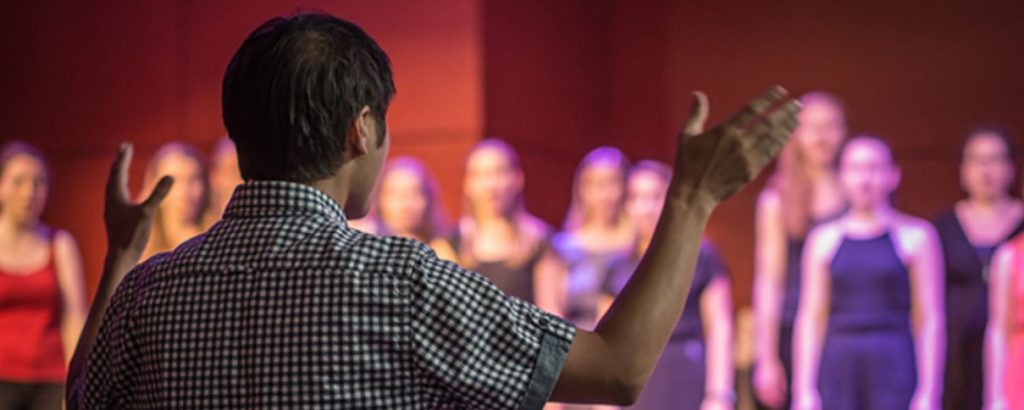 Conduct: Prof. Christopher Miltenberger
New Way Mainz originated from a gospel project that Prof. Christopher Miltenberger conducted in 2015. Now it is an a capella choir that mainly consists of students from the division of school music and performs at the closing concert of the division each semester.
Challenging arrangements of pop and rock songs - e.g. "Chili con Carne" by The Real Group, "Java Jive" or "Without a Song" by Kirby Shaw - were recently performed. These arrangements are rehearsed without sheet music.
Rehearsals take place wednesdays from 4 to 5:30 pm. Students of all divisions are welcome!