Providing professional musical education for more than 60 years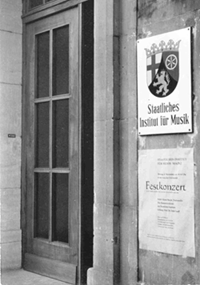 Upon the reopening of Johannes Gutenberg University Mainz in 1946, a program of study entitled "Music in Secondary Schools" was created. This could be traced back to an initiative of Arnold Schmitz' (1893-1980), the then Professor of Musicology. In 1948, the State University Institute for Music was founded as a school music education institute and, in 1973, integrated into Johannes Gutenberg University Mainz as the Department of Music Education. The range of study programs on offer at the time included Teaching Music in Secondary Schools as well as Choir Conducing A and B (lay training with a certificate). Added to this later were the programs of study Church Music (Catholic) A and B and the State Music Teacher Examination.
A music school for Rhineland-Palatinate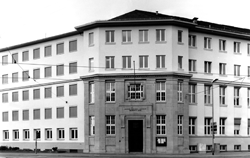 With the development and institutionalization of artistic education, the school was renamed the "Faculty of Music." The JGU Faculty of Music offered a wide range of music-based programs of study (both teaching and artistic) and took on the role of a music institution of higher education for Rhineland-Palatinate.
Higher Education Act and charter guarantee special status with far-reaching partial autonomy
The new Rhineland-Palatinate Higher Education Act (2003) takes account of the fact that, in Rhineland-Palatinate, artistic education is not provided in independent schools of music or art but rather within the university. For artistic education, a special status was provided for and subsequently realized in the charter of Johannes Gutenberg University Mainz in 2004: the Faculty of Music became the School of Music with far-reaching partial autonomy.
New building for the School of Music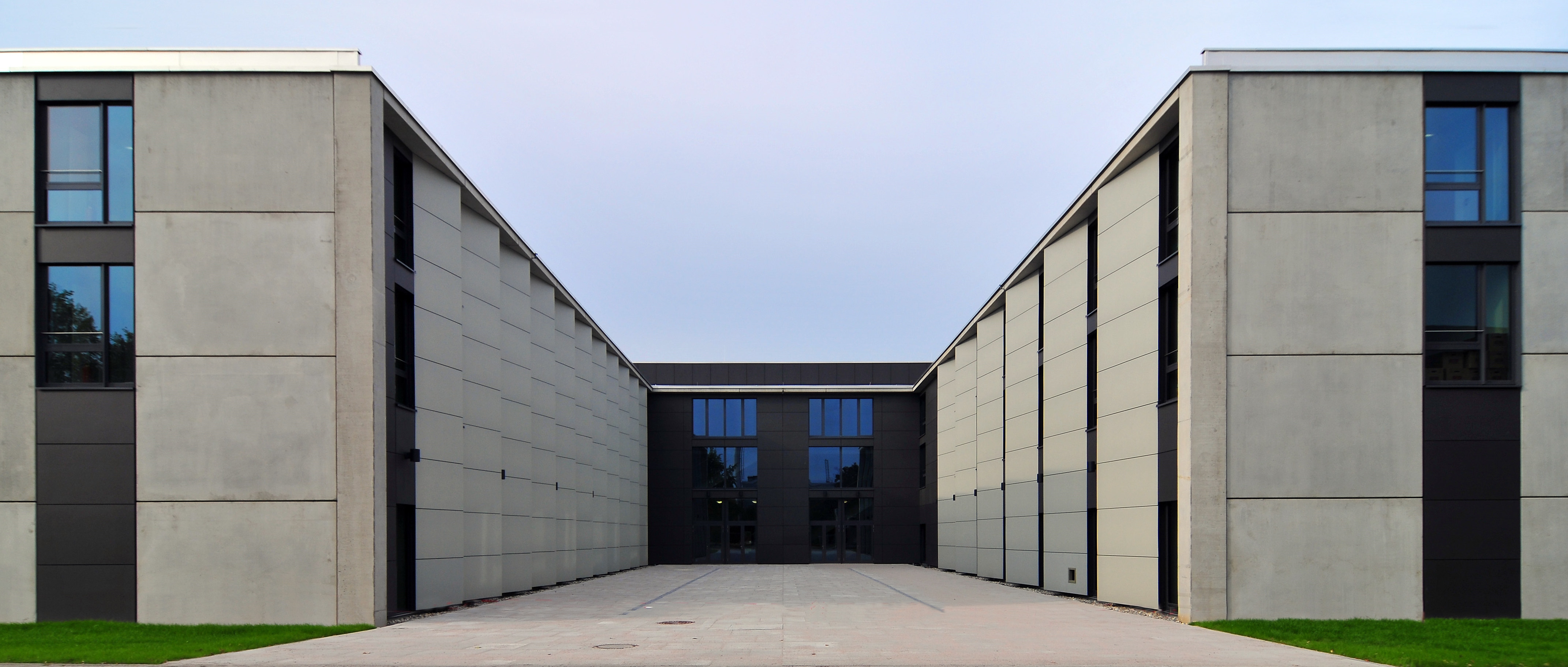 The state government of Rhineland-Palatinate approved a new building for the School of Music. This was included in the university's Major Construction Program. The first sod for the new building was turned on October 11, 2006. As planned, the new building was ready for occupation in the 2008/09 winter semester and was inaugurated on November 24, 2008 with a ceremony and a gala concert.