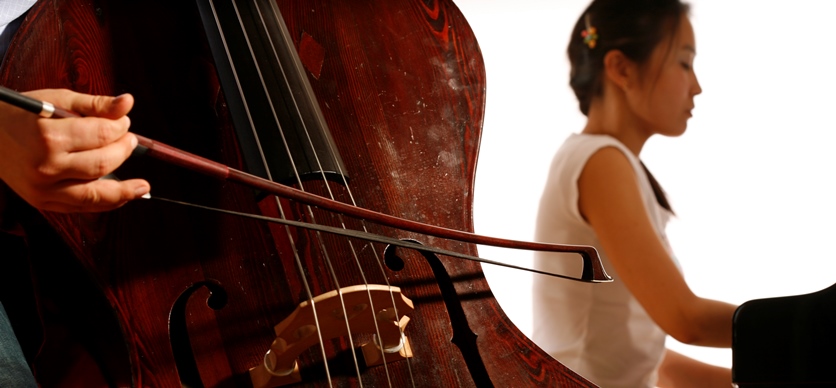 Our range of continuing education courses is aimed at different target groups:
Young professionals and advanced students
Within the scope of the International Summer School "Singing Summer," master classes for both singers and instrumentalists are advertized every year. For the 2010/11 winter semester, the "Baroque Vocal – College for Ancient Music" (one-year course) was established. As of 2011, we offer, in cooperation with the town of Cortona in Italy, the "Cortona MasterClass" on historic organs in Cortona, Tuscany.
Teaching staff in the subject of Music
In conjunction with the JGU Musical Kids University, advanced training days for teachers have been held since 2011.
JGU staff and everyone interested
Everyone interested can join the JGU Jazz Choir or attend lectures at the School of Music with guest auditor status.